The Best eSIM in Australia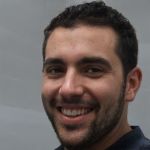 Eric Costilia
Using an eSim while traveling to Australia can save on roaming, and reduce stress and time spent managing physical SIM cards. Stay connected (with your original phone number) - even if you only have one sim card slot. Prices start from $2.89/gb. Buy eSIM online and get it instantly by the email.
Our Top Picks eSIM in Australia (2023)
#1. airalo - Excellent coverage in Australia, Lightning Fast 5G. No Additional Charges
#2. knowroaming - Provides Regional eSIMs and Regional eSIMs, best for Australia. Trusted Mobile Operators only
#3. airhubapp - Competitive prices in Australia, No contract, cancel anytime
#4. holafly - Affordable prices, stay connected to the Internet while traveling. Immediate Internet access in Australia
#5. keepgo - Starts from $1.60/gig, validity up to 180 days. Save on Roaming, buy online
Australia eSIMs vs Local Carrier SIMS (Prepaid)
An eSim card for Australia is much more convenient and cost-effective than a plastic SIM. Why? Shopping at local chains such as Telstra, 7-Evelen, Aldis, and Coles provides fixed service rates that are not as competitive and convenient as using an eSIM which you can buy online.
While local SIM carriers are the most cost-effective option for people staying in one country for an extended period of time, for those traveling internationally it can be a hassle to continually swap out SIM cards, track data usage, and deal with excessive roaming charges.
However if you decide to buy prepaid SIM, take a look on our ratings:
Provider
Coverage
Data
Duration
Price (AUD)
Optus
Australia
30GB - 200GB
(Prepaid)
Monthly
$30/mon - $300/month
Size
Optus is the 2nd largest wireless carrier in Australia with 10.5 million subscribers.
Telstra
Australia
40GB - 300GB
(Prepaid)
Monthly
$58/mon - $89/month
Size
Australia's #1 telecommunications carrier with more than 18.3 million customers.
Vodafone
Australia
160GB
(Prepaid)
Monthly
$20/month for 24 months
Size
More than 59 million subscribers across Europe and the world use Vodafone.
Our Top Product Picks
Where to Buy Prepaid SIMs in Australia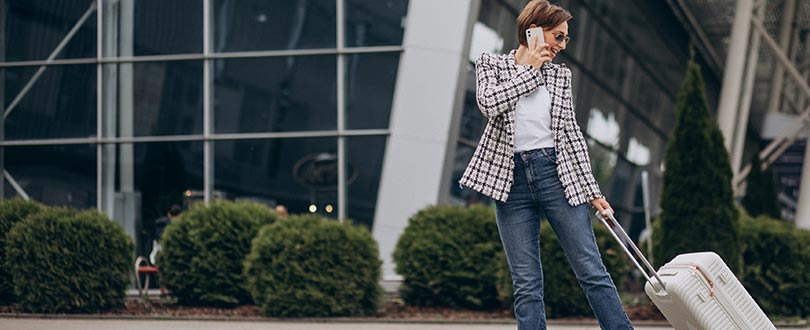 eSIMs can be purchased from local chains, including:
Optus shops (600 stores across Australia)
Telstra stores (233 stores worldwide)
Vodafone outlets (400+ from Sydney to Brisbane, onto Melbourne, and Perth)
Apple Stores (only 22 stores nested in Australia)
How Much Does It Cost to Buy eSIMs in Australia?
The cost of buying an eSIM in Australia varies depending on the carrier and type of plan you choose. For a better idea of how much an eSIM will cost you, refer to the table below.
| Provider | Coverage | Data | Duration | Price |
| --- | --- | --- | --- | --- |
| Airalo | Australia | 1GB - 10GB | 7 - 30 Days | $4.50 - $20.00 |
| KnowRoaming | Australia | 1GB - 20GB | 7 - 90 Days | $8.00 - $90.00 |
| AirHubApp | Australia | 1GB - 5GB | 7 - 30 Days | $7.00 - $20.00 |
| KeepGo | Australia | 100MB - 25GB | 1 Year | $3.00 - $93.00 |
| Ubigi | Australia | 500 MB - 5GB/month | 1 Day - Unlimited | $12.00 - $88/month |
For the best rates, convenience, and minimum configuration, our eSIMs providers offer the best and most accommodating data plan for Australia tourists.
What are the Benefits of Australia eSIM Cards for Tourists?
Tired of the limitations of traditional SIM cards? Don"t sweat it, we"ve got you covered. There are several pros and cons to using eSIMs in Australia: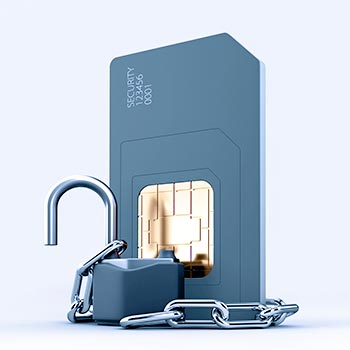 Flexibility: Say you"re traveling from Canberra to Melbourne, through the heart of Sydney, Australia, eSIMs allow you to switch between different carriers (digitally) without having to worry about compatibility issues or running out of credit on your physical SIM card.
Convenience: eSIMs can be activated and deactivated remotely, which means you can easily switch between plans or turn off your eSIM when you are not using it.
Cost-effective: eSIMs help cut down roaming charges by allowing you to purchase local plans in the countries you visit, most of which are more affordable than using roaming services provided by your home carrier.

For instance, plans with local providers such as Optus and Telstra require prepaid plans that start between $30 to $58 per month - unlike the best eSIMs for Australia, which average under $10 per month.

No SIM card Swapping: With Australia eSIM for tourists, travelers don't have to physically swap SIM cards, which can be time-consuming and potentially damaging to the SIM card slot.
1. airalo
| | |
| --- | --- |
| Validity (day): 5, 7, 8, 10, 15, 30, 60, 90, 180 | Mobile App: iOS, Android |
| Regions: Europe, America, Middle East, Africa, Asia, Oceania | Coverage: over 190 countries |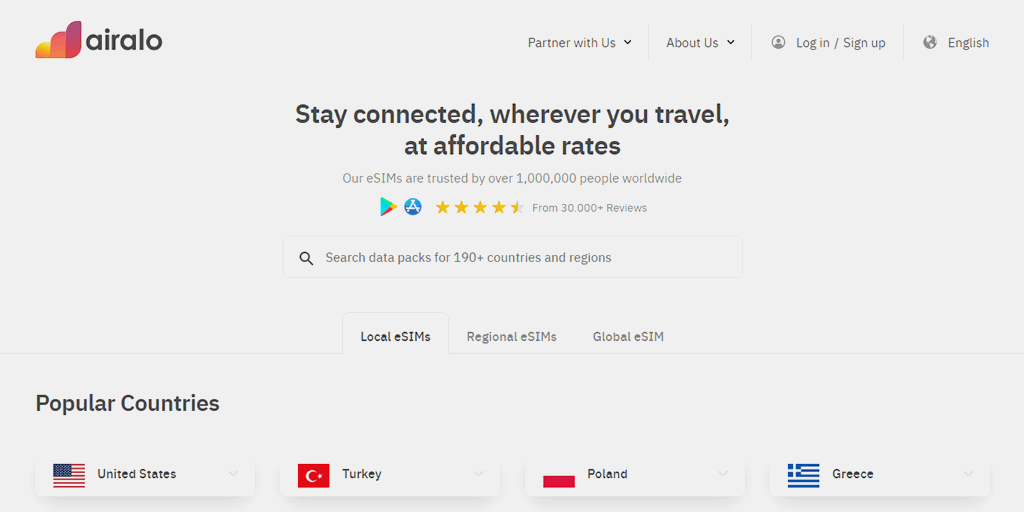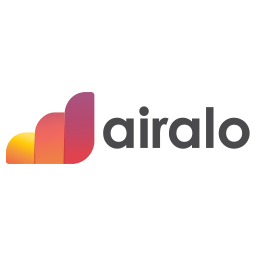 Airalo is an e-Sim provider who can offer travellers good value e-sim packages for 190+ countries. Worldwide , local, regional data plans. Local rates. Try it now!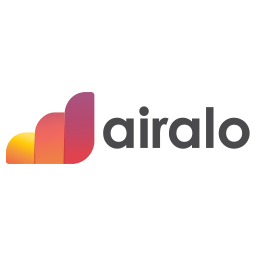 Airalo
Try AirAlo now! Validity: 7 to 30 days, starts from $1.66/GB
2. knowroaming
| | |
| --- | --- |
| Validity (day): 1, 3, 7, 15, 30, 90, 180 | Mobile App: iOS, Android |
| Regions: Europe, North America, Middle East, Africa, Asia, Oceania | Coverage: 97 countries |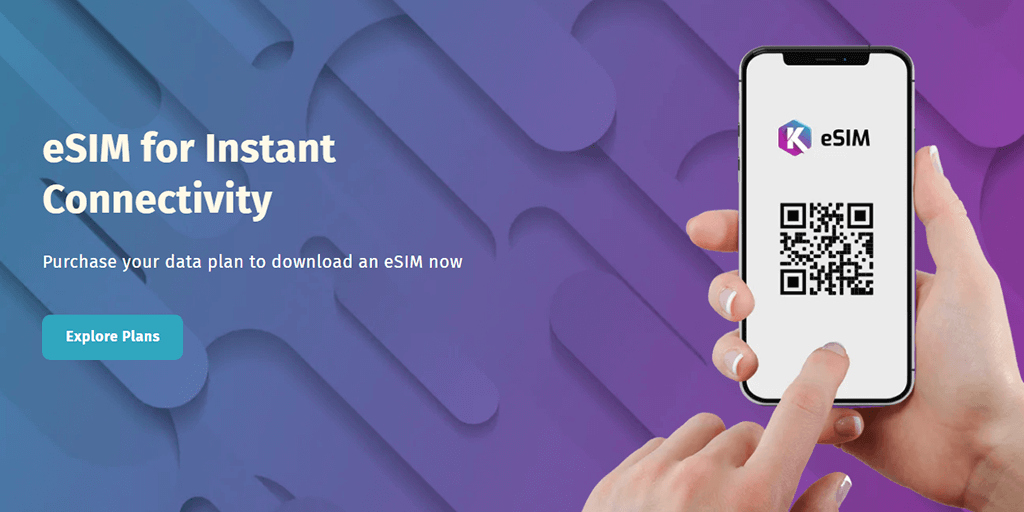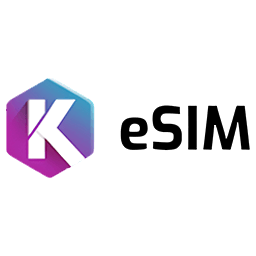 KnowRoaming eSIM is not extremely cheap, but it is a cheaper alternative than buying a pay-as-you-go SIM in the Australia, or paying roaming fees. Try it now. Starts at $2.60/gig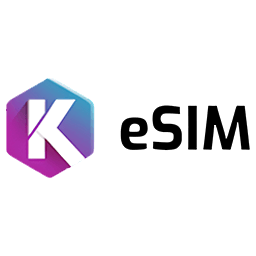 Knowroaming
Knowroaming offers local eSIM for a low price
3. airhubapp
| | |
| --- | --- |
| Validity (day): 3, 7, 8, 10, 14, 15, 30, 90, 180, 365 | Mobile App: iOS, Android |
| Regions: Europe, North America, Middle East, South Africa, Asia Oceania | Coverage: 98 countries |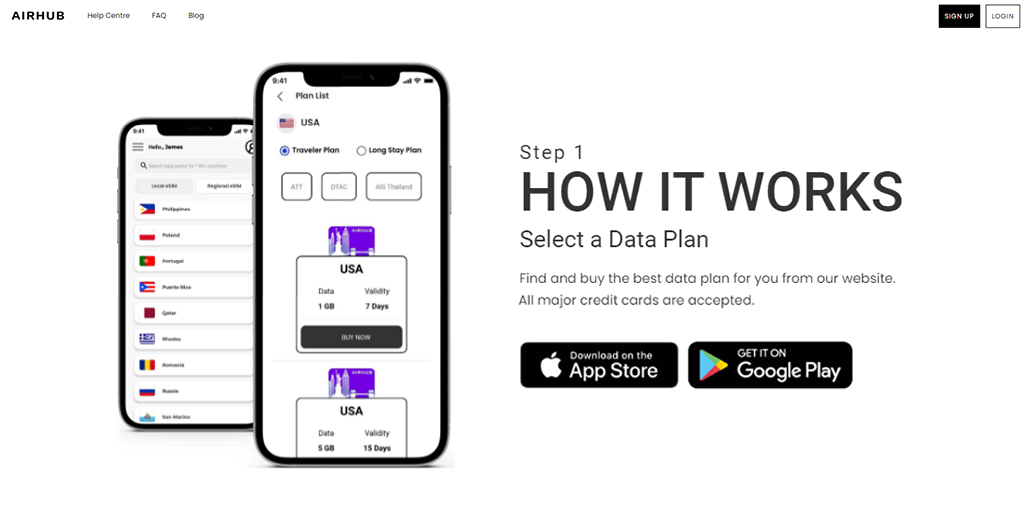 AirhubApp eSIMs provides high-speed data plans, great connectivity and local rates, however it doesn't give you local phone number. Use VoIP to make calls

airhubapp
Try Airhubapp for yourself it's fast and safe
4. holafly
| | |
| --- | --- |
| Validity (day): 3, 7, 8, 10, 14, 15, 30, 90, 180, 365 | Mobile App: iOS, Android |
| Regions: Europe, North America, South Africa, Asia, Oceania | Coverage: over 130 counties |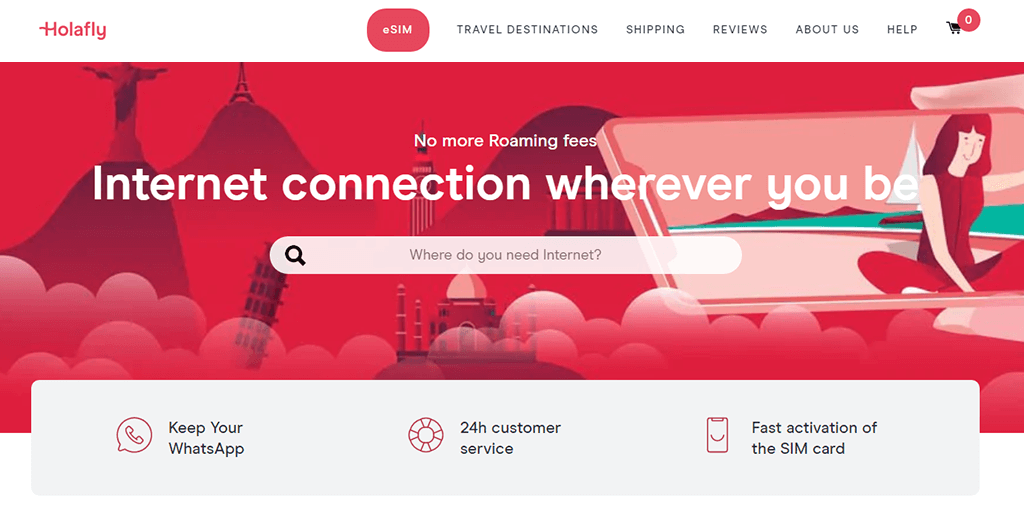 The validity period starts at the installation, as low as $1.81 per GB. Holafly makes it easy to access a local data plans from any place in the world, various of data available at very cheap price. Cancel anytime

Holafly
Take advantage of this offer now and save on roaming
5. keepgo
Price Range: $3 - $740. Special offer: 2GB free
| | |
| --- | --- |
| Validity (day): 365 | Mobile App: iOS, Android |
| Regions: Europe, North America, South Africa, Asia, Oceania | Coverage: 110 counties |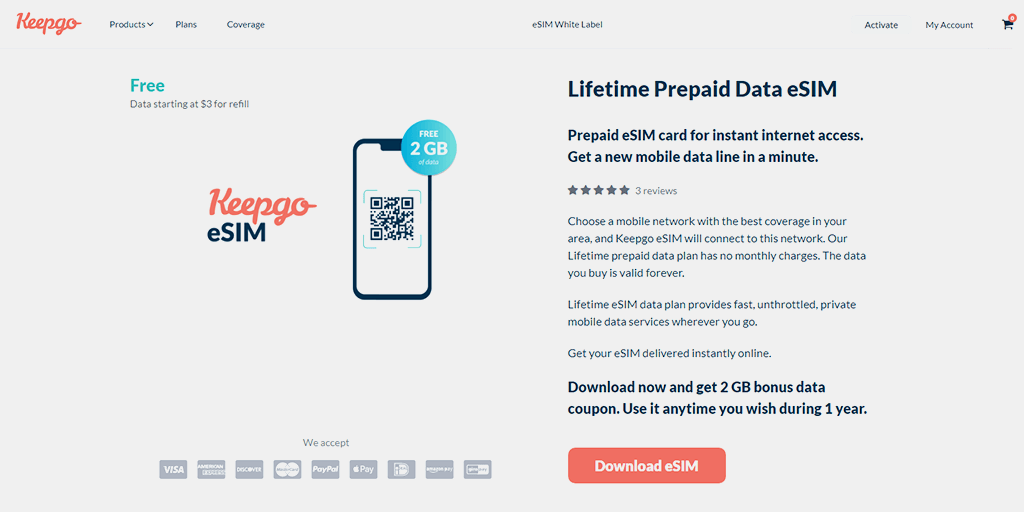 Keepgo offers multiple data plans that are specifically designed for use in Australia. cheapest local data plans, 5G network. Instant activation

Keepgo
Get your eSIM now. Trusted carriers only!
FAQ
What is the best eSIM for Australia?

There is no "best" eSIM for all users in Australia, as it largely depends on an individual's needs and preferences. However, Airalo is a top-rated eSIM provider in Australia, which offers eSIM plans as low as $4.50 for 7 to 30 days. For more information, visit our Airalo review.

Does my smartphone support eSIM?

eSIM is supported by many modern smartphones, including:

iPhone 12 and newer models
Samsung Galaxy S21 and newer models
Google Pixel 5 and newer models
OnePlus 8 and newer models
Motorola Moto G Power and newer models
Oppo Find X3 Pro
Huawei P40 and newer models

Is it possible to buy a travel SIM in Australia?

Travel SIM cards can be purchased at local supermarkets like Coles, Aldi, and Woolworths, along with wireless cellular shops run by Optus, Telstra, and Apple, but there are many hassles and disadvantages that tourists face, such as:

Cost - Physical SIM cards can be more expensive than eSIMs, as they require additional overhead costs such as production and distribution.
Availability - Not all stores carry physical SIM cards, while inventory may be limited.
Configuration - A device may need settings reconfigured for compatibility.
Activation - You may need to visit a store or call a provider to activate your new SIM.
Compatibility - SIM cards are available in various shapes and sizes, and its compatibility varies from provider to carrier.
Other eSim Providers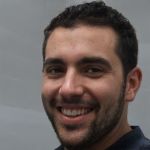 Written by:
Eric Costilia
Eric Costilia is an experienced writer, editor and researcher. His writing focuses mostly on tech, gaming. He wrote dozens of eSIM carriers reviews, which makes him an expert of this technology.